About Me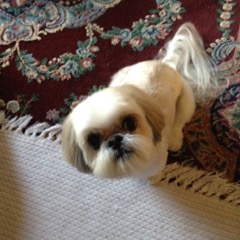 I have had a love for animals since I can remember. My constant need for animal companionship led me to obtain a Bachelors Degree in Animal Science from the University of Delaware. I graduated in 1992 and went to work at the Hunterdon SPCA for almost a year. While I was there, I became a certified animal control officer. I learned an enormous amount about animal behavior from working with the homeless animals.
In December of 1993 I graduated from the North Jersey School of Dog Grooming. I have been grooming dogs and cats ever since! I have had the opportunity to groom in both a mobile and shop environment. I have chosen to return to mobile grooming because I feel the animals benefit from remaining in their own environment and I enjoy providing the pet and owner a more personal grooming experience.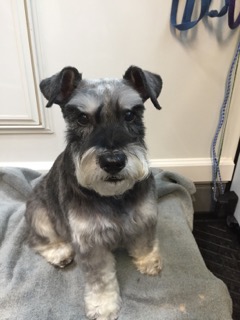 I make every effort to attend grooming conventions and to take the continuing education courses so that I can improve my grooming and business skills whenever possible. I have also completed an animal first aid and CPR course.
My husband and I have two amazing and beautiful children, 2 horses, 2 dogs (both are adopted/rescue dogs) and a lot of cats! I have always supported the homeless animals with their grooming needs and will continue to do so.